The Sony World Photography Awards 2023 shortlisted images are already looking incredible
Each year, the World Photography Organisation celebrates the very best images and photographers on the planet with the Sony World Photography Awards.
Now the shortlisted photographers in the Student and Youth competitions of the awards are being shown off. This is before the final announcement of the winners at the exhibition at Somerset House, London in April.
The Student competition shortlist includes the work of 10 students from leading institutions from around the world. The challenge was to submit images that highlight positive stories of development and progress from around the world. The overall winning University from this category will receive €30,000 worth of Sony digital imaging equipment.
Meanwhile, the Youth competition shortlist includes works of younger photographers (under 19 years old) who were challenged to give a unique view of their world. These views come from all around our planet with entries from Malaysia, Poland, Czech Republic and the United Kingdom.
We've collected some of the images below for you to enjoy, but be sure to take a look at the full galleries to see more.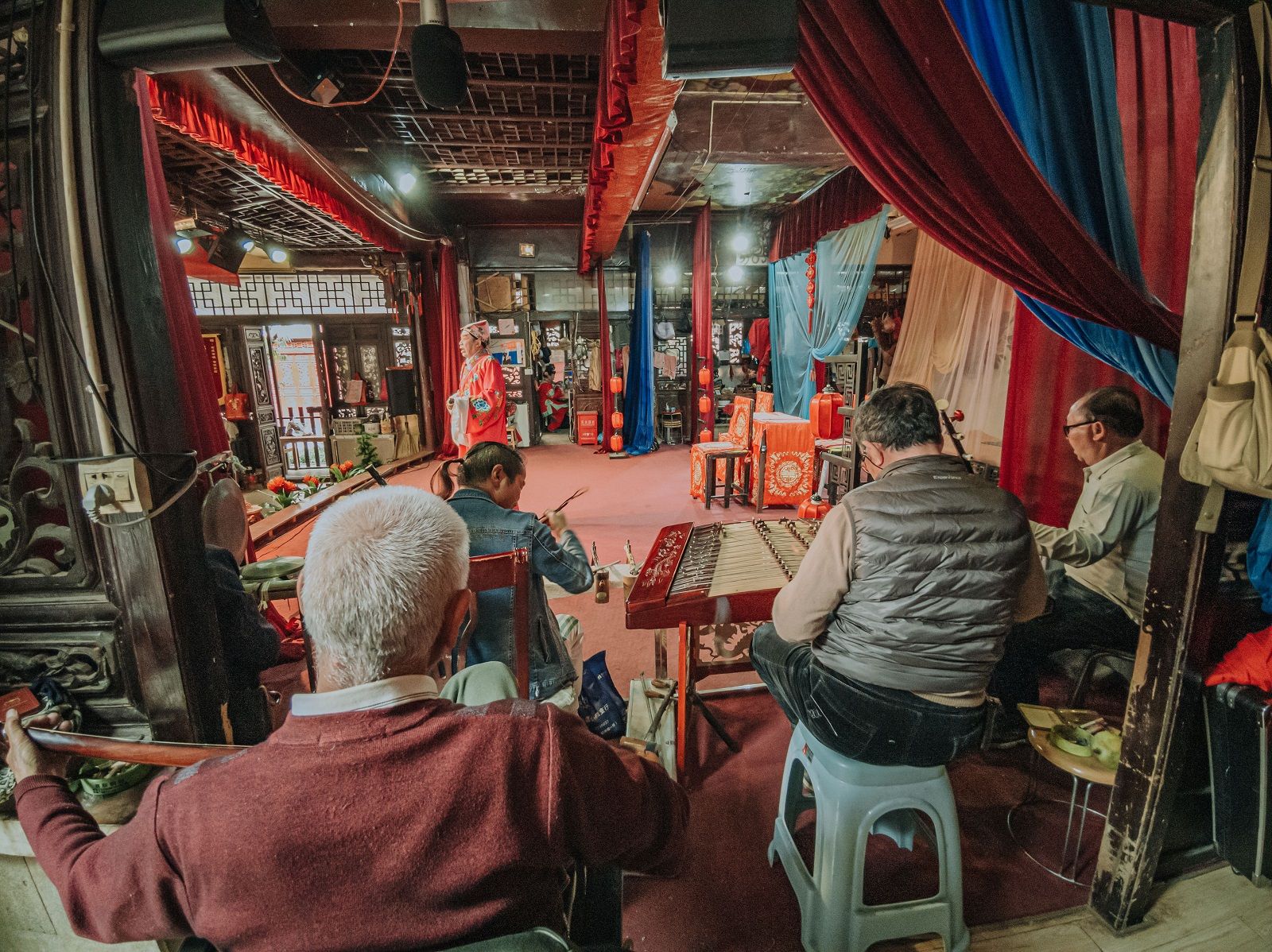 Keep the Yunnan Opera by Long Jing
This photo by Long Jing (China Mainland, Yunnan Arts University) is part of a series of photos shortlisted in the student competition. It highlights a traditional theatre troupe whose art is in fast decline. Yet these people are still keeping the tradition alive even in modern times.
"Yunnan opera is an important branch of traditional Chinese opera, and one that reflects the colourful Yunnan ethnic multiculturalism of southwest China. However, in today's fast-developing society, this regional drama is in decline, and is gradually being forgotten by most people. There are only a few folk troupes remaining that represent Yunnan Quyi culture, and the average age of their members and audiences is increasing. This particular theatre is located along a small alley and charges just seven yuan for a ticket."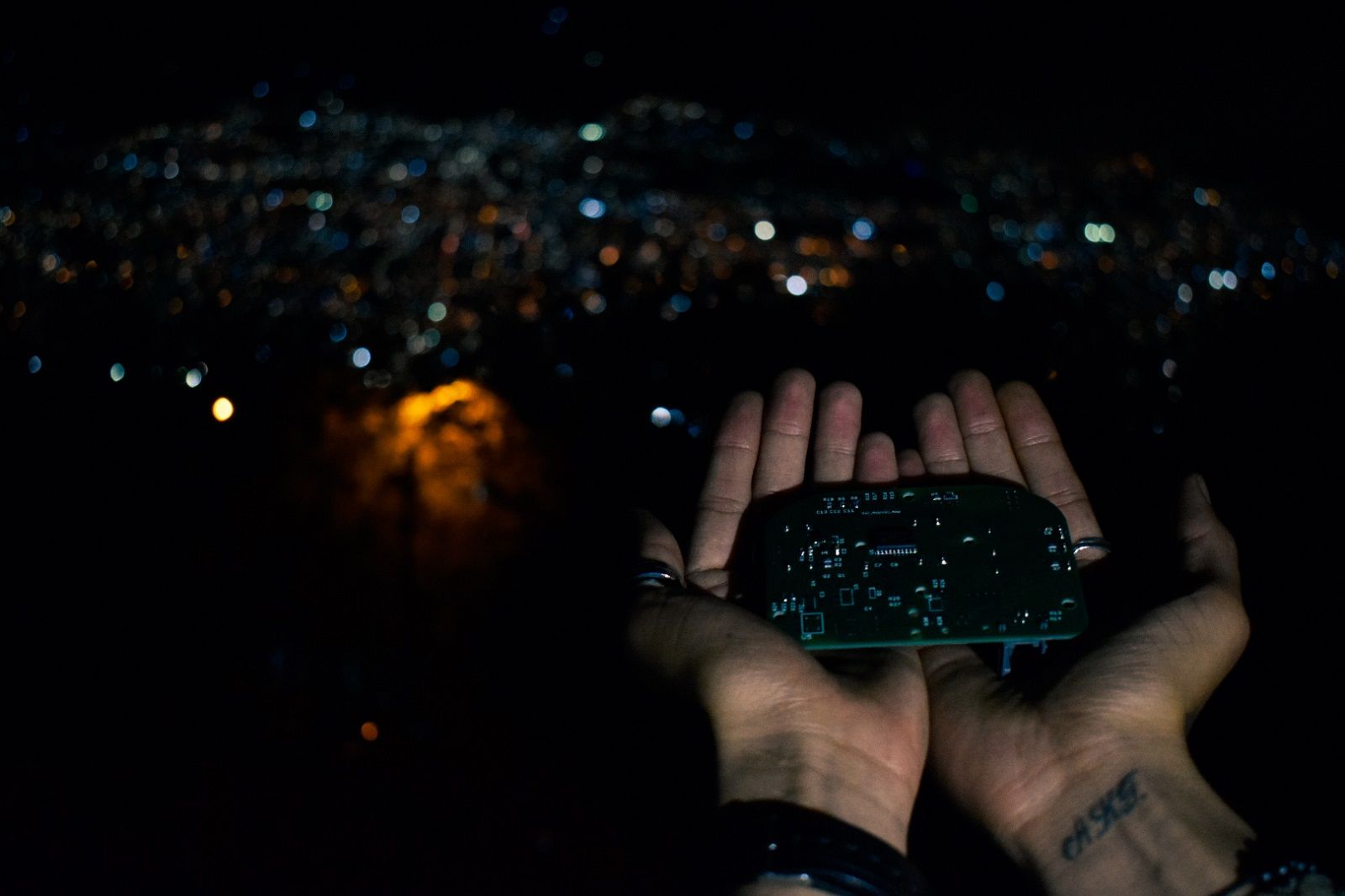 Resignify by Maria Camila Ramirez Castañeda
Maria Camila Ramirez Castañeda (Colombia, Universidad de Antioquia) has used their images to show how the city of Medellín in Colombia is redefining itself as a technological hub for the region.
"The way we label ourselves and our surroundings influences our own subjectivity and sense of place. In this series I wanted to share the vision of the Colombian city of Medellín, as it became the country's first Special District of Science, Technology and Innovation. This has given the people who live here a new way of presenting the city, creating a different focus for tourism and the economy."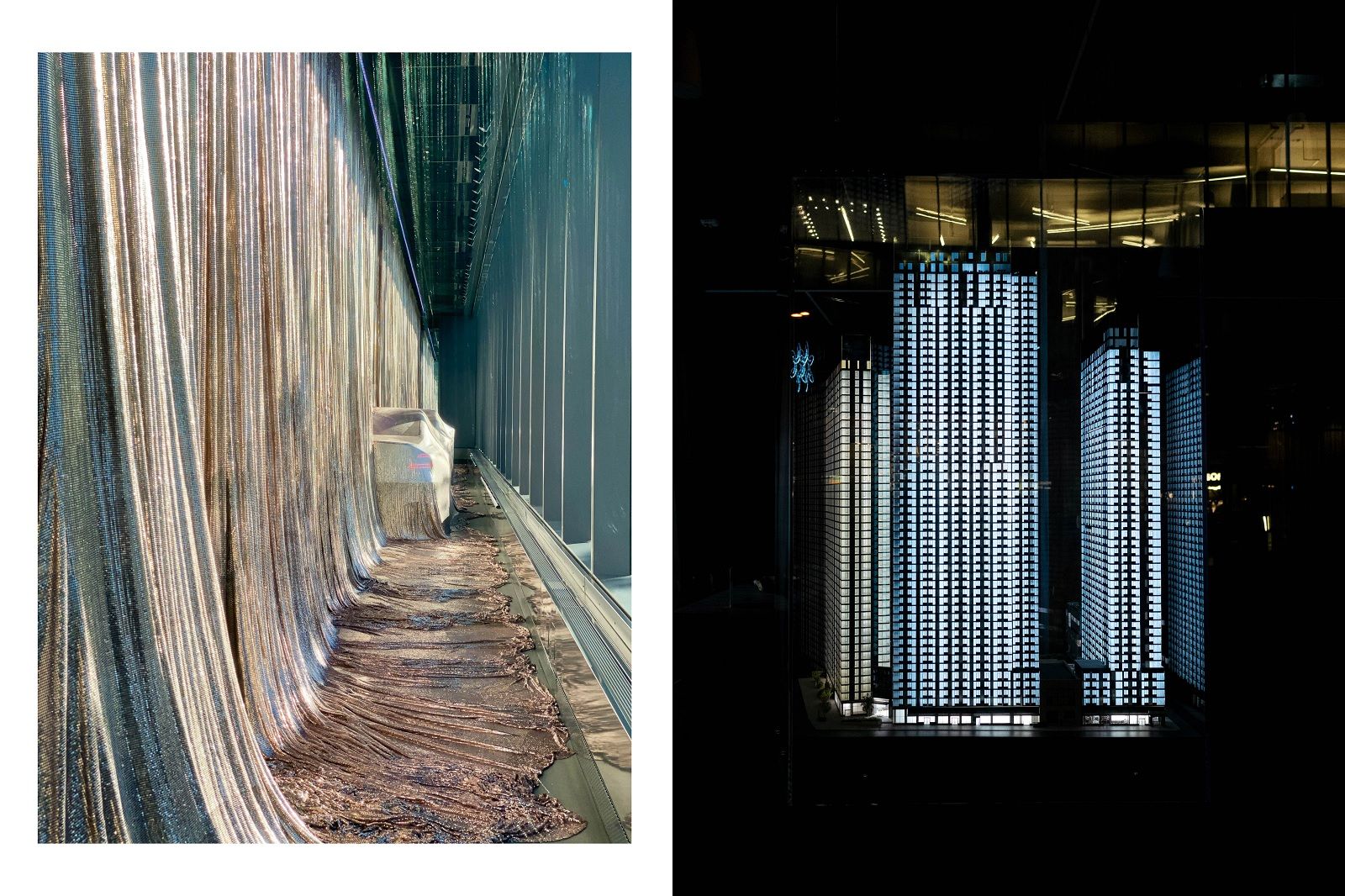 Mirage by Kaiyu Dong
The work of Kaiyu Dong (China Mainland, School of Visual Arts, USA) shows a daily routine through the hard times of the pandemic.
"What is the difference between yesterday and today? Over the past two years, the whole world has been undergoing huge changes in the face of a global pandemic. It was as if the world emptied as people were confined to their homes and rooms, and the repetition in our lives became more obvious than usual. Following that experience I started to perceive a reality of randomness and mystery. Accidents happen that can make a slight difference and when I look into the cracks – the accidents – in our daily routines, I see more layers of reality."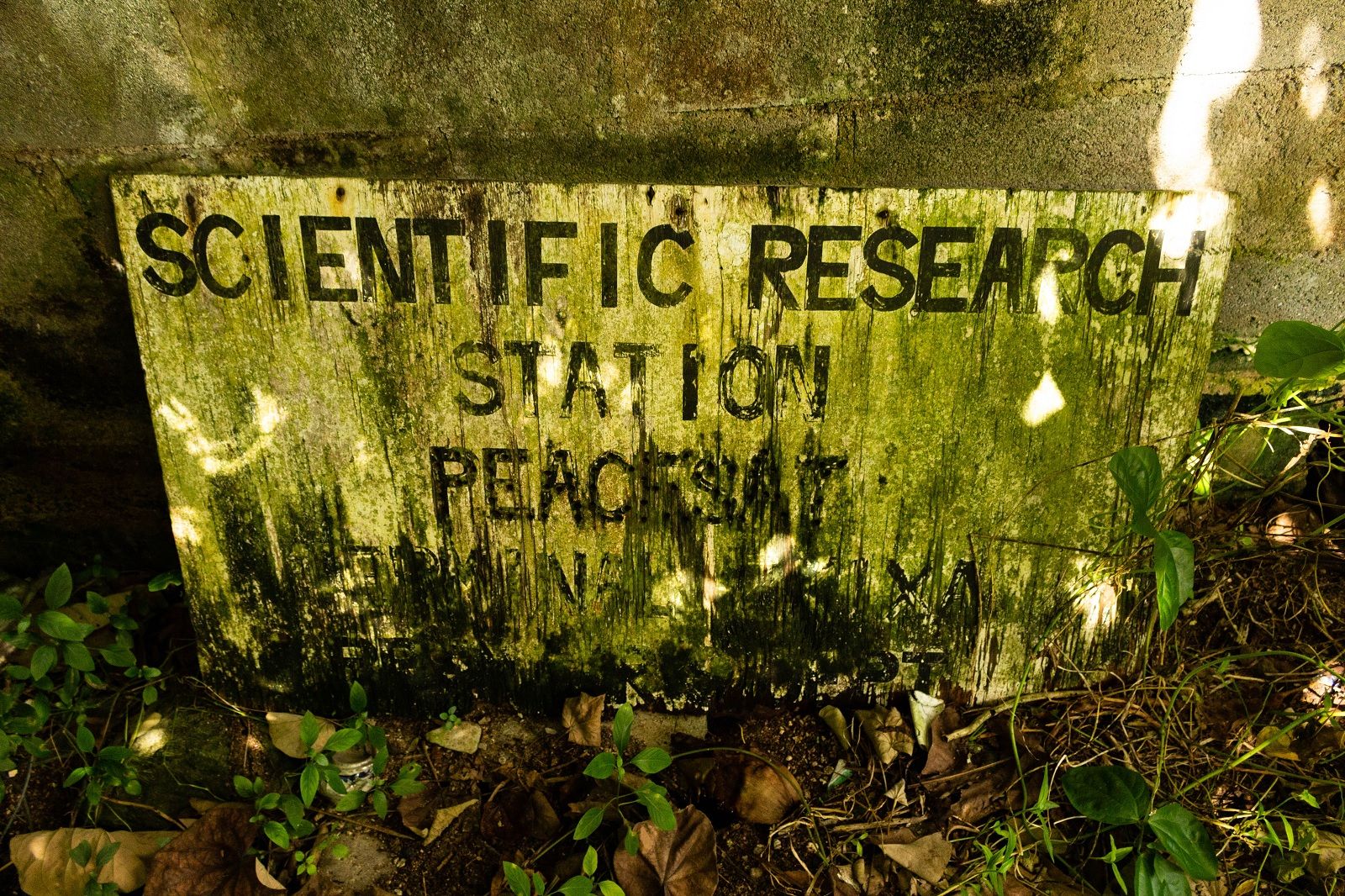 ZK1AA by Nelly Farmiloe
Nelly Farmiloe (New Zealand, Photography Studies College, Australia) has used her photography to tell a story of the last remaining fragments of her grandparents' lives in the Cook Islands.
"ZK1AA explores the remnants of my family heritage in the Cook Islands. This project looks at the literally decaying archives of my grandfather's legacy as a radio communications engineer, recovered from our family properties on the island of Rarotonga.
I have returned to our old family home in Rarotonga several times, revisiting and photographing the telecommunications site that my grandfather worked in, which is rapidly being consumed by the now surrounding jungle. Although the land is not officially owned by my family, our history is told in the archives, journals and audio recordings that have been unearthed at the site.
This process of retrieving this information is painstaking, delicate and important. The images and historical documentation fuel a wider inquiry into the familial, community and historical importance of the site as it sits on the cusp of being reclaimed. However, while the building may be lost to the tangled wilds, the remains indicate the significance of my grandfather's work in Rarotonga and a community history forgotten."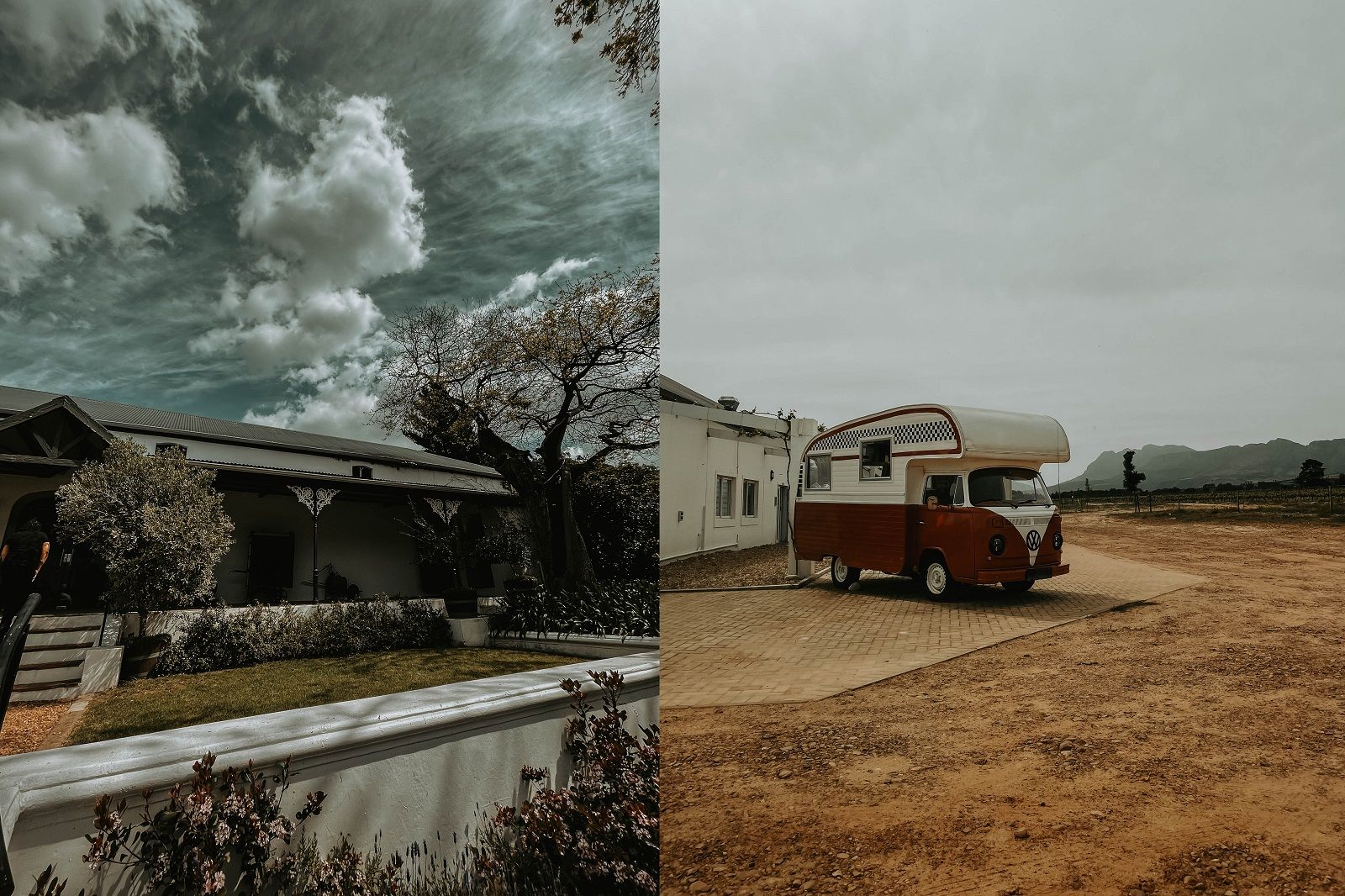 Look Up to the Sky by Amy Gajjar
Amy Gajjar (South Africa, Red & Yellow Creative School of Business) has done something a little different with their work. Here this student photographer has juxtaposed the landscape with the sky above. Inviting the viewer to take a moment to appreciate the natural beauty around us all.
"We have a tendency to focus on the negativity and mundanity in our lives, but if we look up at the sky and its vast beauty, our worries can quickly dissipate. This series showcases the rapidly changing cloud patterns juxtaposed against locales that form the backdrop to our daily lives. Just like the sky, our lives will always change rapidly, but no matter what the weather is, the sky remains a beacon of hope. It is a reminder that when we look up we can romanticise our lives, even if just for a moment. It is a touch of magic within the mundane."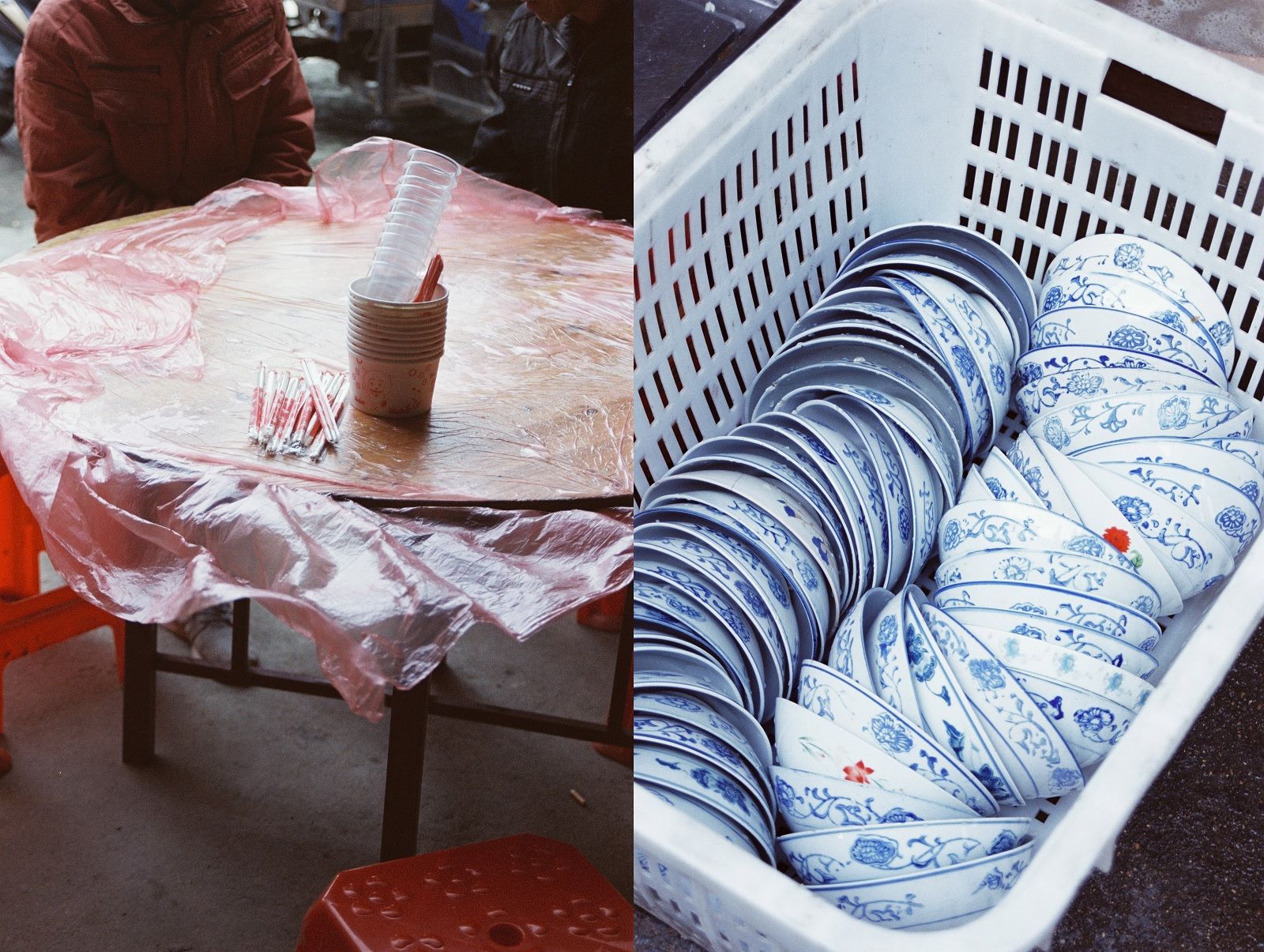 It's a Girl Again by Lidan Xu
Lidan Xu (China Mainland, Tama Art University, Japan) has used their photos to show how things have stayed the same in her family's home for years. Some things change, some stay the same.
"It's not often that I go back to my mother's hometown with her, as I have spent many years studying overseas. However, on this occasion my niece's birthday was happening just before I was due to go away again, and I had never met her before.
Walking in, everything seemed to have remained the same for decades, including people's attitudes. When I saw my niece for the very first time, her father was still complaining 'how come it's a girl again', while her mother turned her head away and continued to prepare food. No one questioned this conversation, they only laughed. Except for my niece, who could barely speak and was looking at me frowning."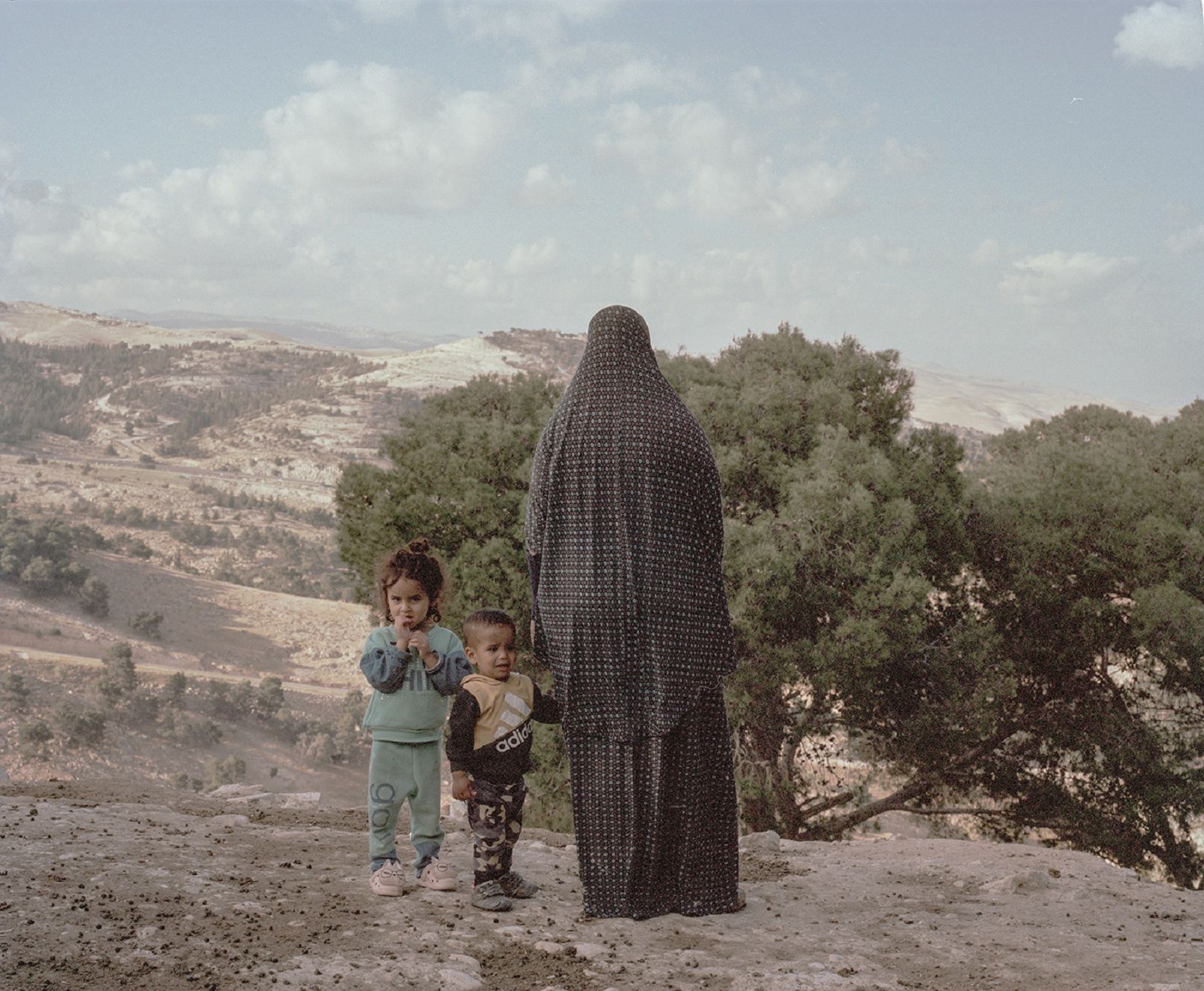 Born of Sand and Sun by Petra Bašnáková
With this work student photographer Petra Bašnáková (Slovakia, Tomas Bata University in Zlín, Czech Republic) is telling the visual story of the Bedouin people and their desert home.
"In 1948, hundreds of thousands of Palestinians were forced to leave their homes during the Palestine war. The same fate befell the desert tribes of the Bedouin, but their strong bond with the desert – the heart of their culture – failed to be broken.
Today, the number of Bedouin people inhabiting their original territories is shrinking, and many are gradually losing their distinct identity. Born of Sand and Sun is a visual metaphor of the gradual evaporation of these brave desert people – all that is left for them are fragments covered with sand, which in time they will themselves become"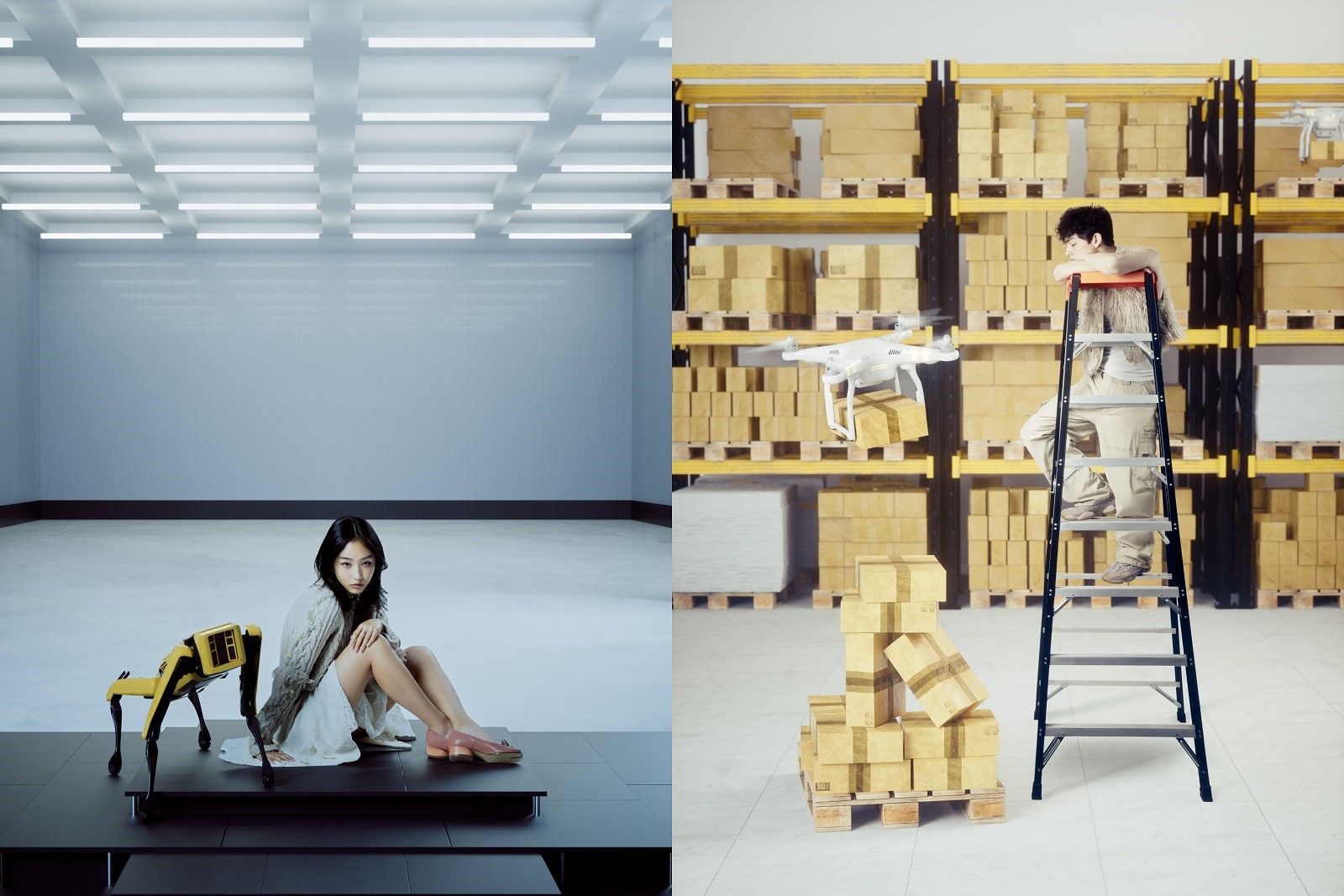 Encyclopedia of Technology by Bobby Cheung
Bobby Cheung (China Mainland, New York University Tisch School of the Arts, USA) has used a mix of real-world photography and CGI to create these images. In a world were we're seeing more AI-generated images this is certainly an interesting view.
"Encyclopedia of Technology is a series of six CGI-integrated digital photographs that present my definition of the technological growth I've observed in the past few years as a Gen Z visual artist.
Technological change and innovation has already improved our living standards, and will continue to do so. Whether it is pharmaceutics, information technology, logistics or some other aspect of our lives, these advancements transform the world around us, improving productivity, inclusivity and our overall well-being. Through my image-making process I want to encourage the viewer to discover and appreciate these astonishing breakthroughs in humanity.
Some of these technological innovations have impacted traditional image-making techniques, which is reflected in my work through the use of mixed-media techniques; the images are captured in reality and then rendered and composited digitally using CGI techniques."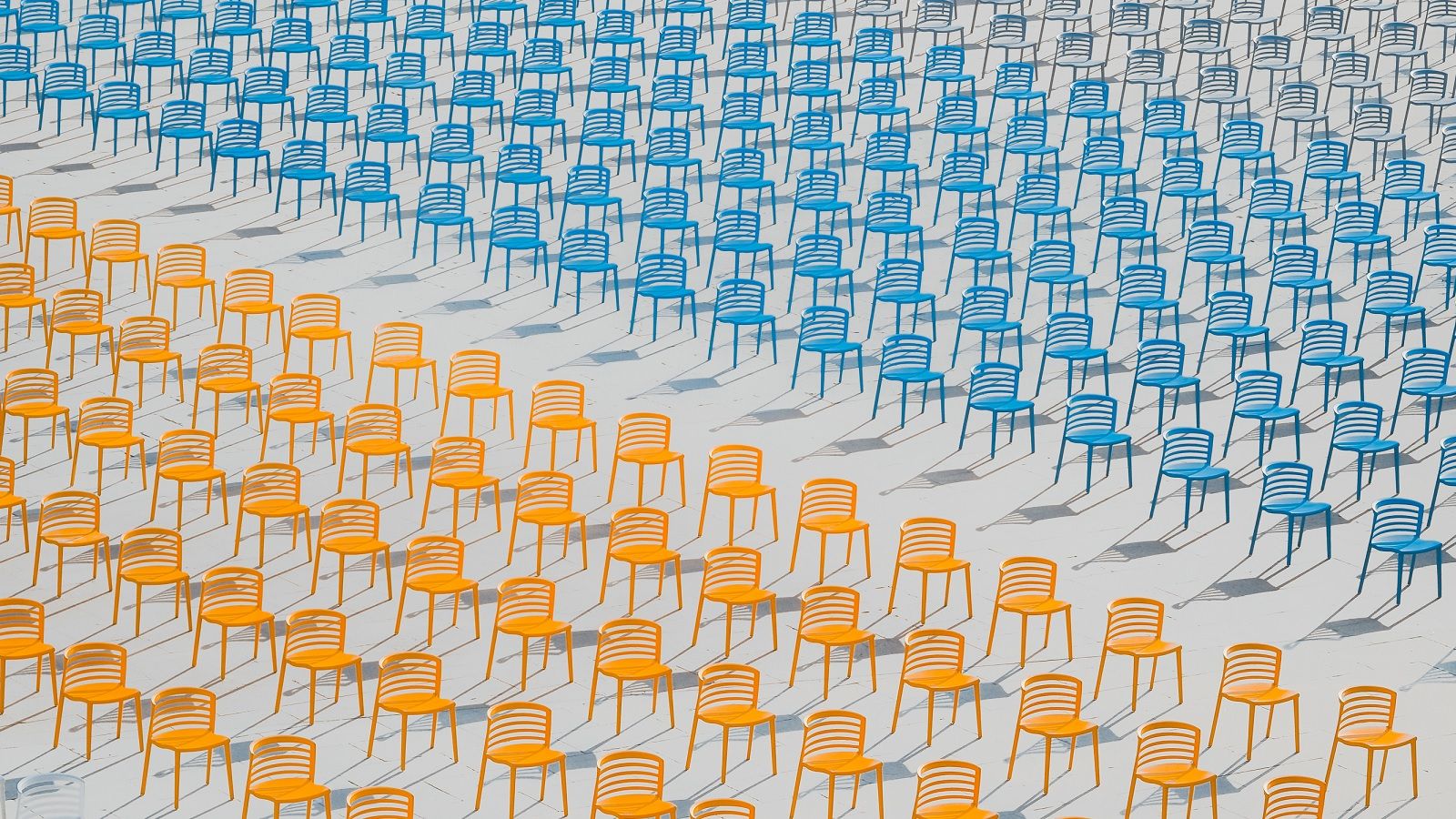 Empty chairs by Hai Wang
From the Youth completion comes a number of shortlisted images from younger photographers who still have a keen eye.
Hai Wang (China Mainland, 16 years old) took this photo of perfectly aligned yet unoccupied chairs at a school opening ceremony in China. The image is a poignant view of how the global pandemic impacted large social gatherings.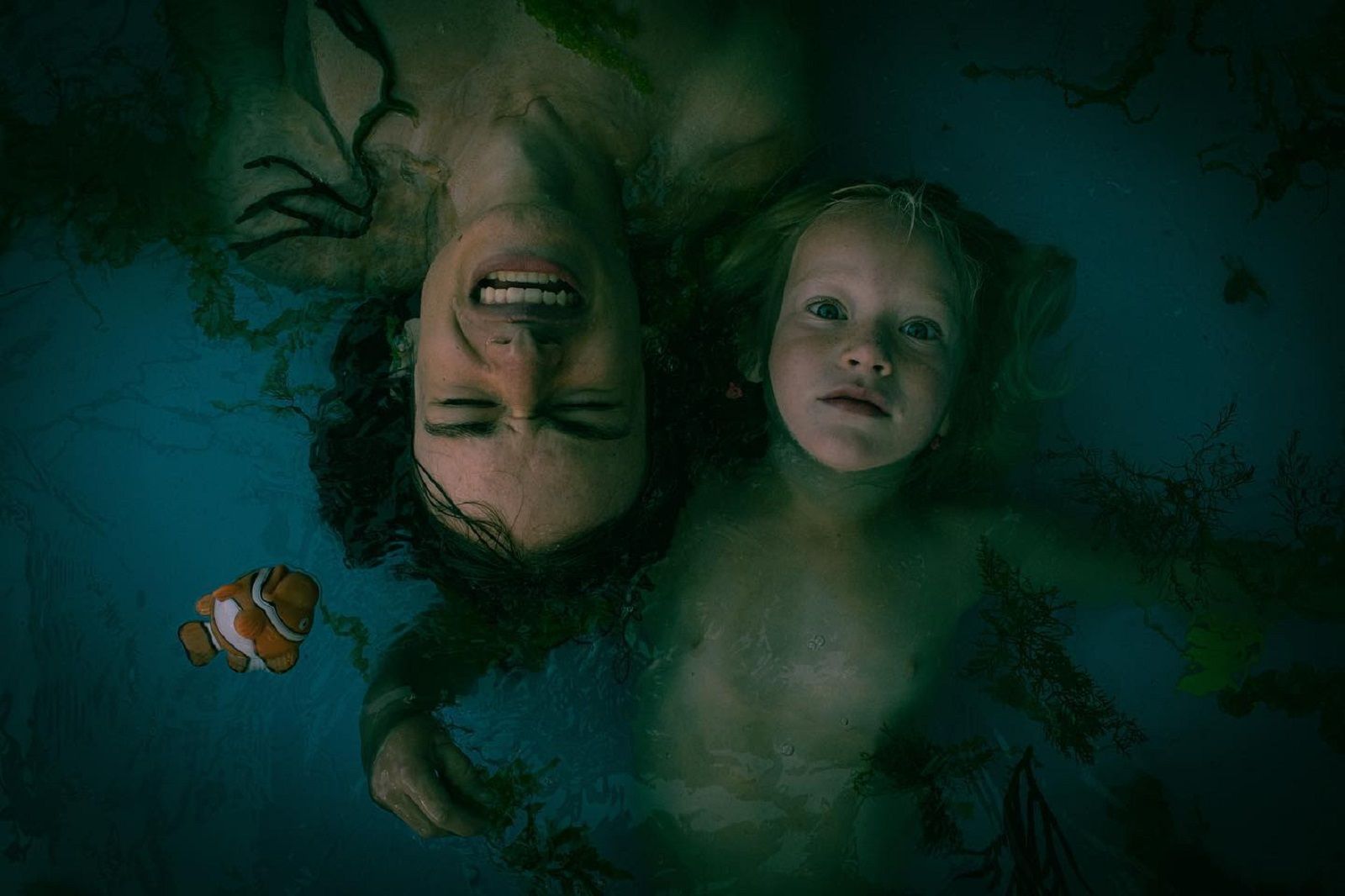 Your everyday by Natálie Navrátilová
Natálie Navrátilová (Czech Republic, 18 years old) paints a simple yet brilliant image of everyday life.
These are just the shortlisted images, be sure to watch out for the winners later this year.