Arduino Plant Watering Kit provides home-brewed watering system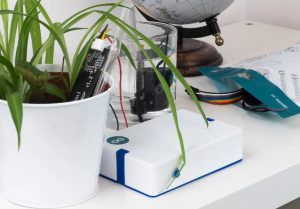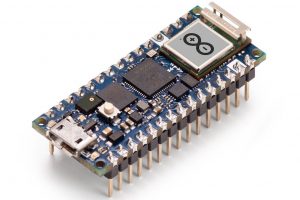 Built around the Arduino Nano RP2040 Connect, right – the Arduino that features the Raspberry Pi RP2040 silicon – and a number of Grove sensors, the basic idea is that you can set the desired soil moisture and then control and water your plant remotely.
You can choose between a step-by-step guide and a quick setup and the idea is to configure an automatic watering routine or to check soil moisture remotely and adjust as needed. Humidity sensors update to the Cloud in real time. In theory, you could take care of them from the other side of the world.
Apparently, you can also add custom enclosures (3D printable files are included as part of the kit).
The Arduino team writes:
"It's a complete kit with all the components you need to set up an automated mini irrigation system that will unfailingly water your favorite pothus, spider plant or monstera on a regular schedule.

There's more: the humidity sensor in the kit connects to the Cloud so you can monitor soil moisture on-the-go from your computer or phone, via a custom dashboard. This means you can trigger manual watering on a particularly hot day or skip a routine activation if not needed. Over time, you might even gain useful insight about your plants' water requirements and fine-tune the best schedule for each one, from cacti to ferns."
The core home-brewed watering system costs €50. Optionally, with an Arduino Nano Motor Carrier, the kit will cost €64,80. With an Arduino IoT Bundle it will be €75.
Watering kit spec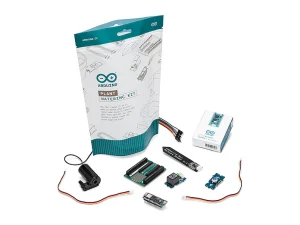 The Arduino Plant Watering Kit includes:
1 Arduino Nano RP2040 Connect (ABX00053)
1 Arduino Nano Screw Terminal Adapter (ASX00037)
1 Open-ended USB cable
1 5V submersible pump
1 meter of plastic hose
1 Grove moisture sensor
1 Grove relay module with cable
1 Grove LED button module with cable
1 Grove cables 50 cm
10 Jumper wires (15 cm)
12 Screw connectors
You can read more on the Arduino store and you find a tutorial here.
What do you think? Leave a comment below.
See also: How to build a plant monitor with Arduino