Apple's Custom MicroLED Displays Likely Heading to iPhone, iPad, and Mac After Apple Watch Ultra
Apple is likely planning to bring custom microLED displays to the iPhone, iPad, and Mac after the technology debuts in a new version of the Apple Watch Ultra currently scheduled to launch by the end of 2024, according to Bloomberg's Mark Gurman.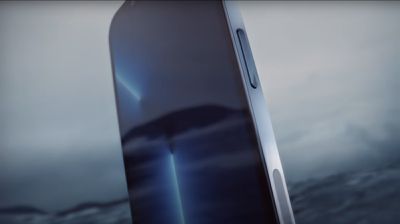 In the latest edition of his Power On newsletter, Gurman said that Apple has spent about six years developing microLED technology for what will become the first display custom-designed by the company itself, mirroring its work on Apple silicon. Earlier this week, Gurman said that Apple is planning to introduce the display technology with a new Apple Watch Ultra in 2024.
Apple reportedly kicked off its microLED project, codenamed T159, around 2017. The display is intended to offer improved brightness, color reproduction, and viewing angles, making images look more like they are "painted" atop the display glass, and replace parts currently supplied by companies like Samsung and LG.
After debuting in 2024's ‌Apple Watch Ultra‌, Gurman expects Apple's custom microLED displays to expand to the ‌iPhone‌, potentially followed by the ‌iPad‌ and the Mac at an even later date. He believes Apple's long-term plan is to bring microLED displays to all of its key products, but it could be a decade before it emerges in the Mac owing to the complexity of the technology at this early stage. For comparison, Gurman noted that the ‌iPhone‌ will have had OLED displays for over six years by the time they are expected to come to the iPad.
Popular Stories